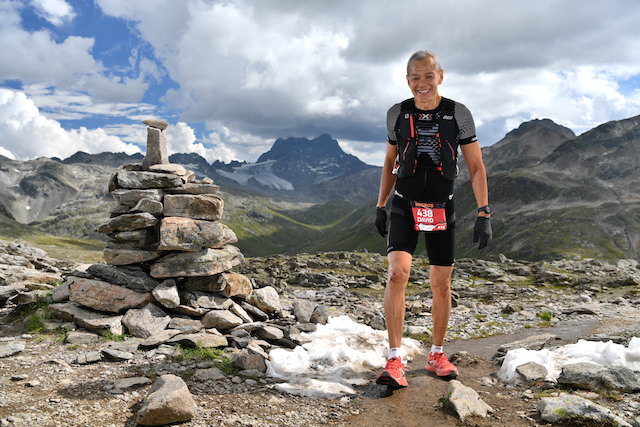 The team responsible for the creation & management of Athletes' Journey LLP is made up of dynamic and enthusiastic people with a passion for sports, travels and personal development.
David, serving as our Managing Director, is an experienced endurance athlete. He has completed 3 full Ironman Triathlons (Langkawi 2003, 2004 & 2014), the Challenge Family Triathlon (Roth 2016 & 2017). and completed more than 40 full marathons. He has taken part in numerous marathon races around the world, including the 6 Marathon Majors: Boston in 2007, New York in 2007, 2011, 2016, 2017 & the 50th running in 2021, Berlin in 2008 & 2016, Chicago in 2009 & 2022, Tokyo in 2011, 2012, 2014, 2018 & 2019, and London in 2012, 2016 & 2021. He is one of the first 3 runners in Singapore to be inducted into the Hall of Fame for 6-Star Finishers in 2014. He is still active in these sports, both as an athlete and as a coach. David has the intention to do the Marathon Majors again as he likes the energy and atmosphere of these events. His plans for the next few years as an athlete are to do the Challenge Family Triathlon in Roth again, another full Ironman Triathlon, Trail races and Ultra-marathons. He did a few mountain races in Switzerland - the SwissAlpine marathons in 2016 (42km) and 2017 (78km), the Jungfrau Marathon (42km) in 2018, 2019 & 2021, the Zermatt Marathon in 2019 (42km) & 2022 (45km). His current focus is on trails and ultra-races as the challenges at these races stretch him beyond his limits and allow him to discover more about himself. He has completed his journey of the 7 continents of the world for marathon races with these marathons at the Antarctica and Chile (South America) in January 2017, and the Old Mutual Two Oceans Marathon (the ultramarathon race of 56km) in Cape Town, South Africa in April 2017.
In 2018, he finished a challenging journey with the Unogwaja Team (http://unogwaja.com/2018-team) cycling from Cape Town to Pietermaritzburg over 10 days, covering close to 1700km; and on the 11th day, the team ran the Comrades Marathon (90km) from Pietermaritzburg to Durban. The team managed to raise close to R2 million (South African Rand) for the Unogwaja Light Fund (http://unogwaja.com/the-light-fund). Besides the Unogwaja Challenge, David did the Jungfrau Marathon in 2018, 2019 & 2021, a 42km mountain marathon with an elevation gain of 1800m from the start to the finish (which is 2300m above sea level). He completed another mountain marathon - Zermatt Marathon in 2019. In March 2019, he did the inaugural Frozen Lake Marathon - a 42km race on ice in Norway.
He has completed his sporting journey in 2021 with 4 races within 2.5 months - the Icebug West Coast Trail in Sweden (03-05 Sep), the Jungfrau Marathon in Switzerland (11 Sep), the Virgin Money London Marathon (03 Oct) & the TCS New York City Marathon (07 Nov).
The races in 2022 that he has completed are: the Gornergrat Zermatt Marathon Ultra 45km (02 Jul), and the Bank of America Chicago Marathon (09 Oct).
Besides these races, David has traveled to different places for adventure and outdoor activities. He has toured parts of central Java, Indonesia on bicycle, and trekked up the highest active volcanic mountain in East Java, Mt Semeru. He will be embarking on other adventure trips in 2022, above and on top of the road and trail races.
David is also an experienced sports, life & leadership coach, and he will share insights in preparing well for these races, and for individuals looking for coaching in their personal & professional lives. Upon request, he can provide professional coaching for our clients, customizing it to suit their varying standards & needs, and giving them a more structured program for their preparation, and overall development. David's focus in coaching is holistic - encompassing the mind, body and soul in the athlete's readiness to take on the challenges ahead.