The world is a wonderful place.
It is endowed with beautiful flora and fauna.
It has majestic and awesome landscapes.
Its natural resources are in abundance.
Its residents are beaming with vitality.
It is buzzing with countless activities.
It is filled with endless energy.
It is full of life.
It is with this intention of discovering life in this wonderful place that the Athletes' Journey LLP was created.

These explorations will go beyond the norm, as we will take you on a discovery journey of life through marathon races, triathlon events, trail runs, adventure trips, training camps and retreats.
Traveling around the world will leave a significant carbon footprint on earth, and this is where our partnership with MyClimate comes into effect - to advise and encourage our runners/clients to contribute to the cause, and help to minimise our carbon footprint as we explore the world together.

We will plan and organize tours to sporting events around the world, from the Marathon Majors to the mountain trails. As a member of T.O.U.R.S. (Tour Operators United for Runners), we are in constant contact with tour operators and events organisers around the world, and this connection keeps us updated regularly with the situations of these sporting events, and informed of any new events.

At these events we will get to feel the energy and adrenalin rush, as we soak in the atmosphere. We will connect with like-minded people around the world, feel their pulse beats, and plunge into an unforgettable experience.

We will see the wonders of Mother Nature as we run through mountainous terrain and trek along unbeaten paths. We will explore nooks and corners on bicycles, and appreciate the cultures and lifestyles of the people at these places.

Camps and retreats will be created to cater to different needs. We will make provisions for training to prepare athletes for their sporting events, expeditions to bring teams together, and mindfulness activities for personal growth and development.
Member of T.O.U.R.S.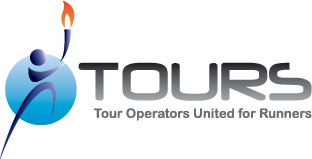 Partnership with MyClimate